If you like this content come back on www.happystove.com and rate it!
Make Your Own Gift Basket: The Golden Rules
Everyone loves to receive a gift, especially when the gift is carefully designed with love to perfectly fit passions and tastes of the recipient. A homemade gift basket is one of the best ways to say I care or I love you for any occasion including birthdays, holidays and parties. In this article you can find some great ideas on how to easily craft a perfect gift basket by yourself.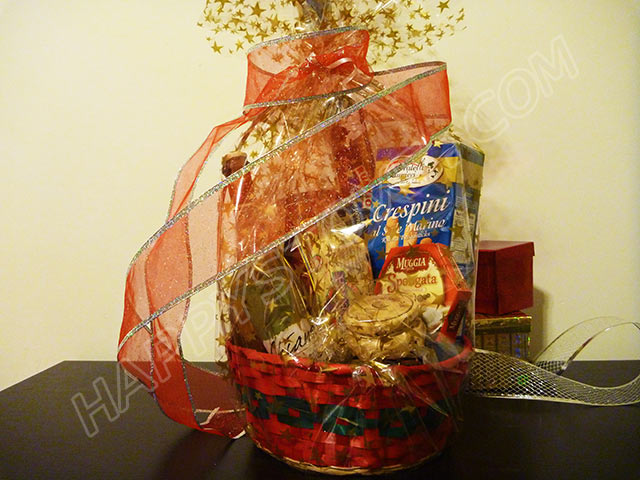 How to Choose the Content for Your Gift Basket
From holidays to birthdays, from happy events to baby showers a gift basket can be a great idea for a gift. And choosing the right content for the right occasion can be a challenge. Below you can find some suggestions on how to personalize you handmade gift basket.
Design Your Basket Around the Recipient
The best gift baskets are the ones you create for people you know deeply because you put both your great knowledge of them and your heart in the realization of those little pieces of art.
There are a myriad of possibilities for making your own beautiful gift baskets. Of course the first rule is to consider the occasion and the recipient. If the person you making the gift basket for is a chocolate lover a basket filled with sweet treats will be the best choice. If you are making a gift basket for a kid add a toy.
Go Local
If your gift basket is made for people that live far away, a great idea is to fill it with products from local markets, things that they will not be able to easily find where they live.
Getting your products to the local farmers market is a great idea. High quality organic food, freshness, taste and an eco-friendly attitude are for sure appreciated by anyone and increase the value of your gift.
Perishable Food
Another important factor to consider is the use of perishable items. If canned and durable, food products are always perfect to be used in a gift basket, the use of perishable items is out of the question when the basket is prepared ahead of time or has to be shipped.
Food Ideas for your Gift Basket
Great food ideas for a gift basket include: honey, dried fruits, nuts, pasta in unusual shapes, pasta sauces and dressings, cookies of any kind, truffles and dried mushrooms like porcini or chanterelle, fancy teas, coffee (either ground or whole beans), cocoa and syrups. Salami and gourmet cheese may be a great choice as well.
In addition a fancy bottle of sparkling wine such as Prosecco or Champagne, a selected bottle of red or white wine may add a classy touch to your gift basket.
If you are a great cook you can consider baking some homemade cookies and put them into nice little bags.
Not Only Food
A great way to add value to your gift basket is to include something other than food. A kitchen tool for your mother, a gift card for your son, a toy for the kids, a small plant for the grandma or the long desired perfume for your girlfriend will give a personal touch to this foodie gift basket.
When in Doubt Go Classic
if you don't know very well the recipient or you are not sure of his/her passions you should chose something classic and neutral. A bottle of wine, a box of chocolate and a jar of jam are always well appreciated.
Check Your Wallet
Making your own gift basket is usually a way to save money. However you can easily go over you budget. Consider carefully the size of your basket and buy the right amount of goodies!